Vtg Chinese Turquoise Wan Shou Wu Jiang Mun Shou Longevity Porcelain Tea Pot Set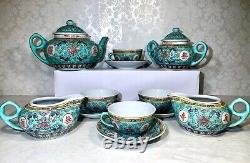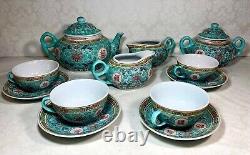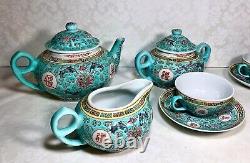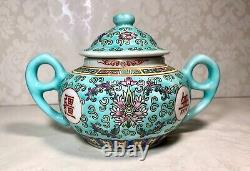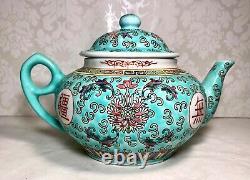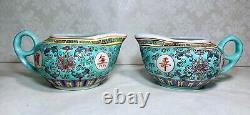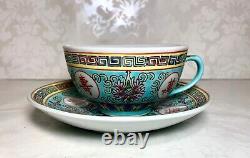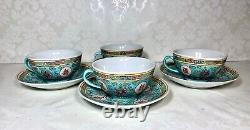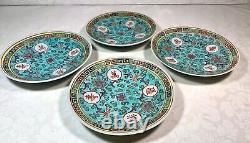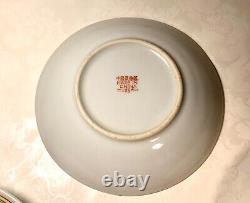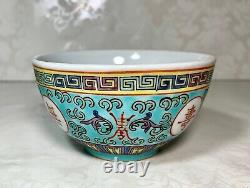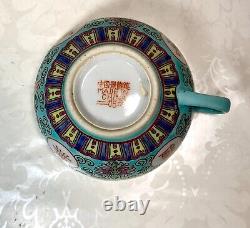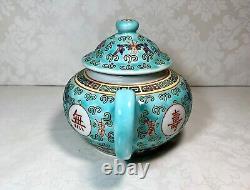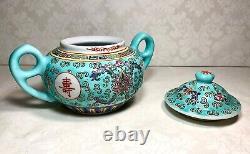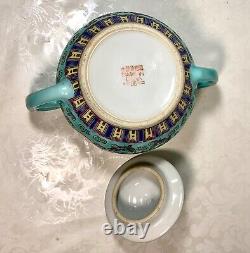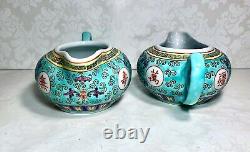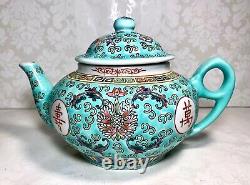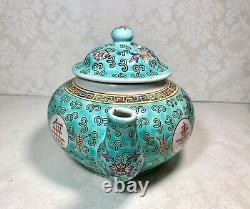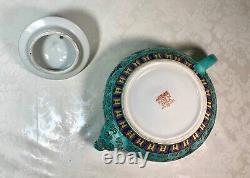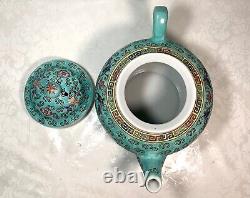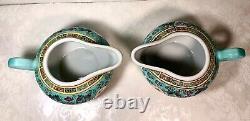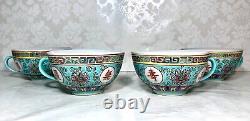 This is a beautiful Mun Shou Chinese tea set which includes (1) teapot with a lid, (2) creamers, (4) teacups, (4) saucers, and (1) sugar bowl with a lid. This tea set was hand painted in the style of enameled porcelain and was made in Jingezhen China, where this particular style of enameled porcelain originated. They are a breathtaking turquoise color with lovely traditional Chinese scrolling accents in shades of yellow, pink, green, and white. The intricate embossed artwork and craftsmanship that went into each of these pieces is truly breathtaking!
The traditional Chinese symbols translate to "Boundless Longevity" or "Everlasting Long Life". All 14 pieces included in this set are in very good condition with no nicks, cracks, or chips. There is some light wear on the bottoms, though the artwork and colors are nearly pristine!