Vintage Turkish Teapots, Stackable Copper Teapots, Loose leaf Tea Set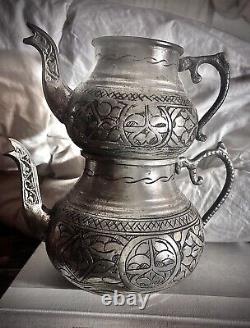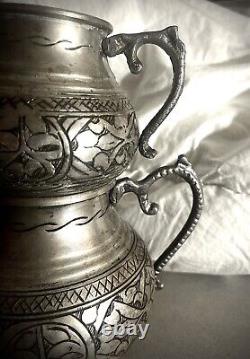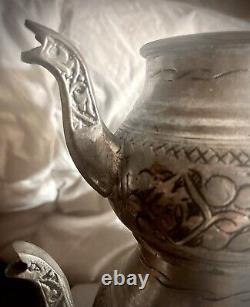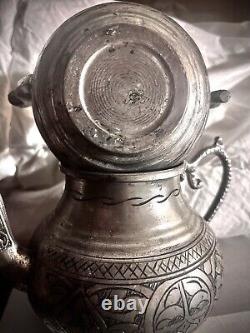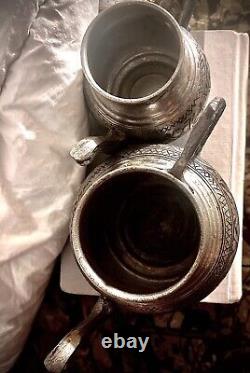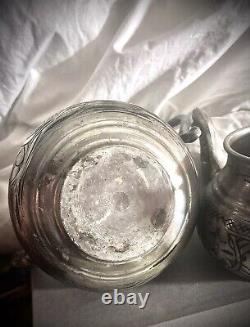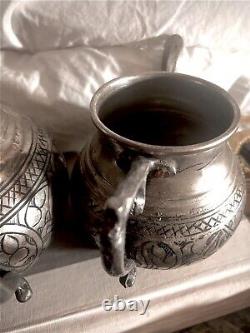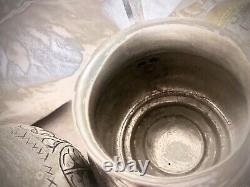 These vintage Turkish teapots are truly a work of art, with hand-engraved flower patterns and antique copper pots, they will add a touch of elegance to any room. The set comes with two stackable copper tea pots featuring snake spouts and ornate handles.
At 5.5 inches in length, 9 inches in height, and 5.5 inches in width, this medium-sized vintage teapot set is ideal for any collector. Made from Turkish copper and featuring a beautiful silver shade, these teapots are both stylish and full of history.