Vint Rare Full 5 Piece Coronet Tea Pot/Coffee Pot, Sugar/Creamer/Tray Set #468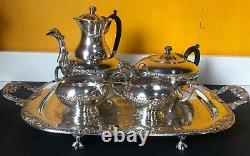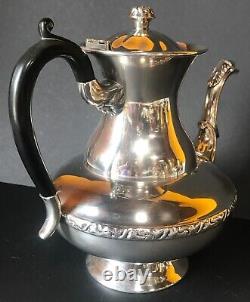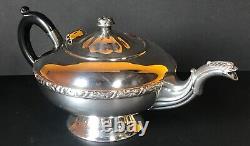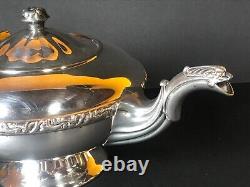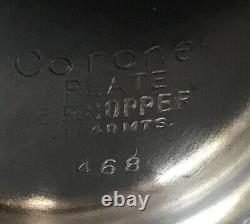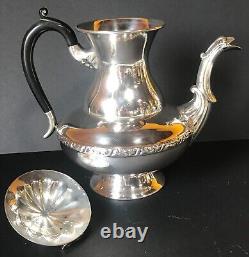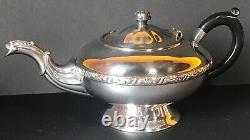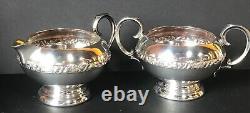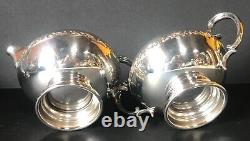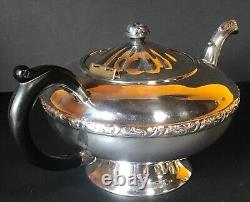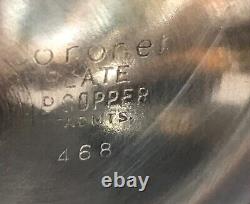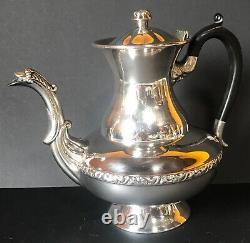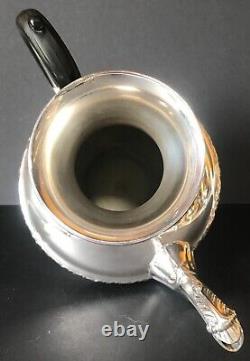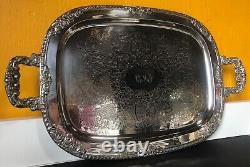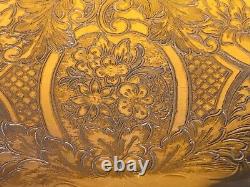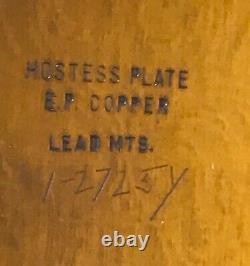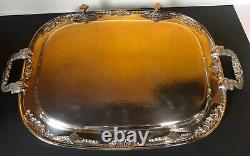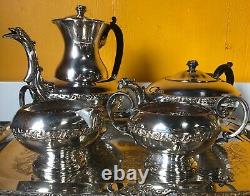 This is a full coffee and tea set of silver plate by Coronet 1950s EP on Copper Pattern 468 black handled. Featuring the unique Victorian long neck goose style spout. This set also includes a separate tray, heavily engraved, not by Coronet. Set includes, tea and coffee pot, sugar and creamer and tray. The tray is marked Hostess Platter EP Copper, Lead MTS #1-2725y.
The set is in good condition for it's age. (Please note lid on cofee pot has been welded, and needs to be re-welded).
Coffee Pot measures 22cm H x 17cm W. Tea Pot measures 13cm H x 17cm W. Sugar and creamer containers measures 9.5cm H x 11cm W. Platter measures 56.5cm L x 35cm W.