Stainless Steel Teapot Set, Turkish Tea Pot Set, Tea Kettle, Tea Maker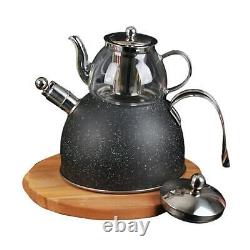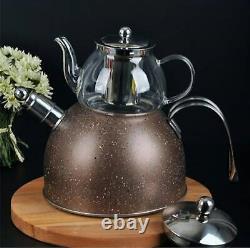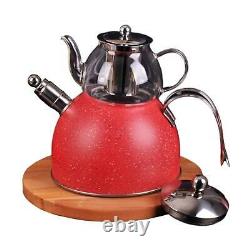 Upper teacup: 0.6 lt. Lower teacup: 3.0 lt. It is produced from natural and hygienic raw materials suitable for health. It does not contain microbes thanks to its special coating. Our teapots will make a difference in the presentations of your tables. No matter what time of day you use, it is enough to change even the simplest tables. Quality Tea Time is Waiting for You Teapot, which creates a completely different atmosphere in our kitchens and adds elegance to our tables, is with you.
A Teapot is a Great Gift for Tea Lovers. The teapot, which you can present as a gift to your loved ones, will remain an unforgettable special and thoughtful gift for years. You can also choose it as a home gift. The product will be sent by United Parcel Service (UPS).
You can track your orders online through the UPS tracker website below. Please check your address before checkout. We are not responsible for wrong or undeliverable address.