Lenox Village Tea Room'91 set complete with Kettle pot creamer and sugar dishes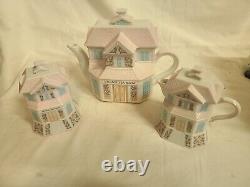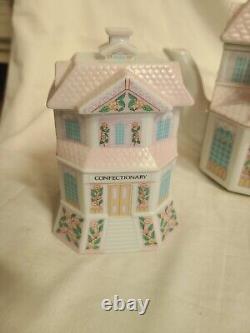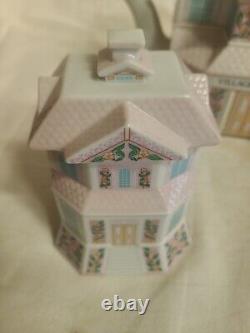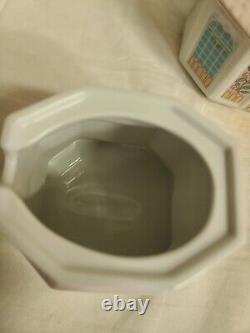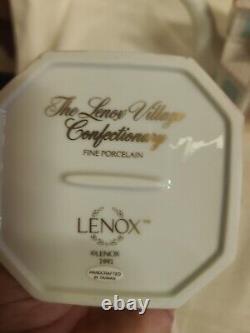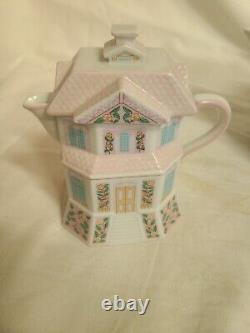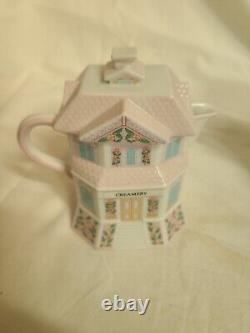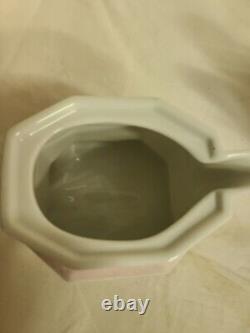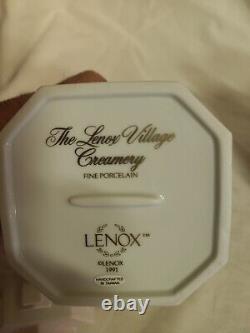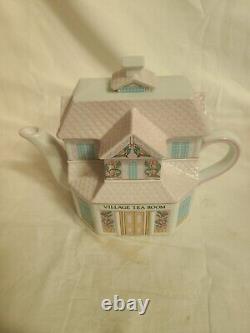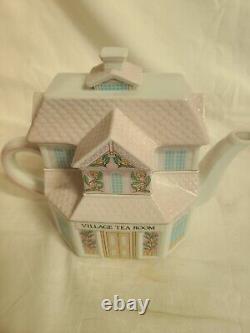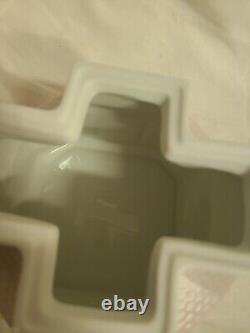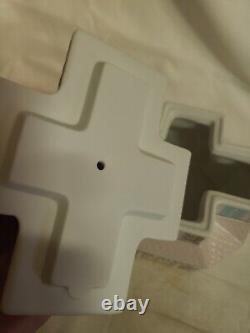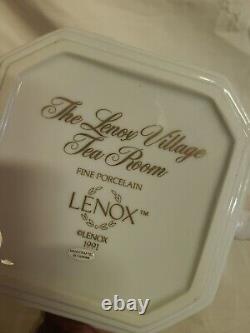 This Lenox Village tea set is a charming addition to your kitchen or collection. The set includes a tea pot, creamer, sugar bowl, spoon, and lids, all adorned with a beautiful multicolor village pattern. Made of glossy porcelain, this original vintage set was manufactured in 1991 and is perfect for all occasions. The set has a capacity of 5 cups and features the "The Lenox Village" model in a 1991 vintage style. This tea set is a licensed reproduction and was made in Taiwan.
It's an ideal option for tea lovers and collectors alike. Add a touch of elegance to your tea time with this Lenox Village Tea Room'91 set.