LENOX MINIATURE TEAPOT COLLECTION Vintage Patterns Mini Replicas NEW in BOX wCOA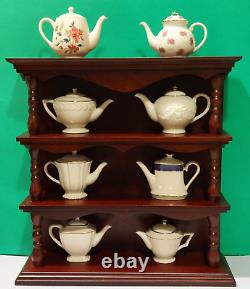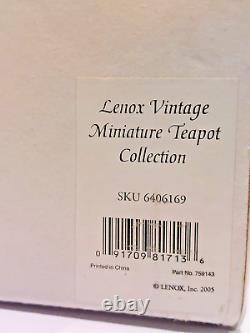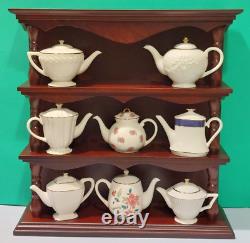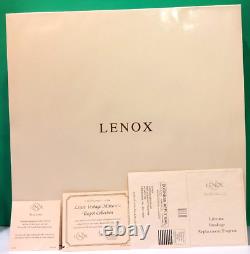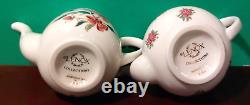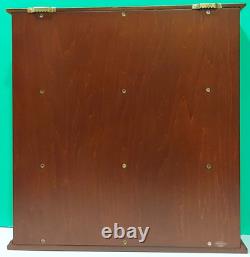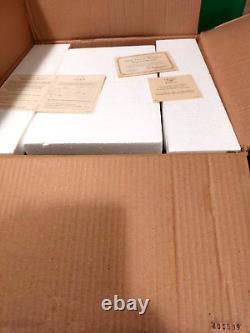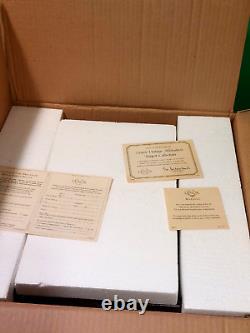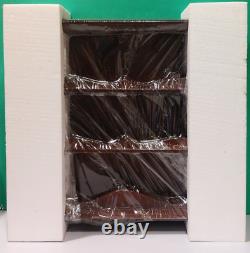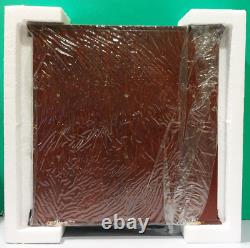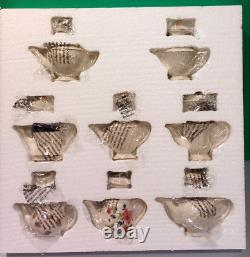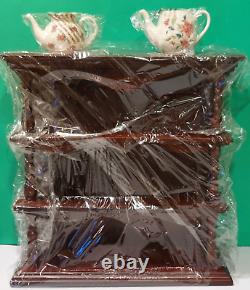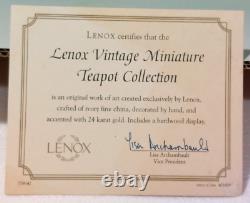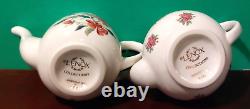 The Vintage Miniature Teapot Collection from Lenox consists of 8 Miniature Teapots replicating some of the popular Lenox place setting patterns of the past. The Teapots and Lids are all crafted of ivory fine china, accented with 24 karat gold with some of them being hand decorated. This Limited set comes with a finished hardwood Display Shelf. The shelf comes with two mounted hangers so the set can be hung on the wall or it can sit on a flat surface anywhere.
The Teapots each bear the Lenox hallmark in gold and the set comes with the Certificate of Authenticity. The Teapots vary in heights of about 2 5/8 to 3 1/4 inches tall. The Display Shelf is about 14 1/2 inches tall by about 14 3/8 wide and about 4 3/8 inches deep. Up to 4 more Teapots can be added to this Teapot Display Shelf. There are other Teapots available that were produced during this same era. I do have a few of them in stock that I can list for you, just ask. This set was introduced in 2005. And is NO LONGER AVAILABLE FROM LENOX. It's Brand New, Never Displayed or used, Mint Condition in Original Lenox Box with COA.
This set was just opened for the first time for Pictures and was checked for defects, everything looks Perfect. If you have any questions feel free to ask Please check my listings for more Lenox collectibles.