Karaca Powersteel Blend Large Teapot Set Turkish Tea Pot Set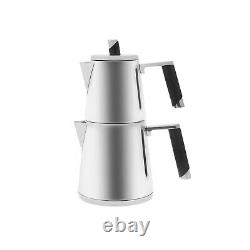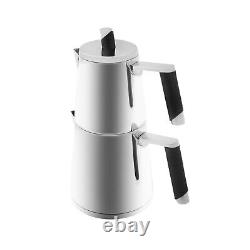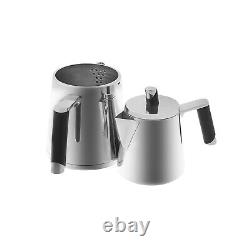 Karaca Powersteel Blend Large Teapot Set. The extra corrosion resistance provided by molybdenum is one of the most distinctive features of 316-quality stainless steel.
The products in the Power Steel family contain 18/12 Carbon Nickel and 2 Molybdenum. 316 stainless steel becomes more resistant form against temperature with Mo. It provides more durability compared to 304 quality. 18 refers to the chromium content in stainless materials E. 12 refers to the nickel ratio..
A higher ratio means higher corrosion resistance. The Powersteel product line is guaranteed for 50 years. The Powersteel and 3 Ply family are suitable for use on induction cookers.