Antique Victorian Gibson Ceramic Copper Lustreware Tea Pot, Sugar & Creamer Set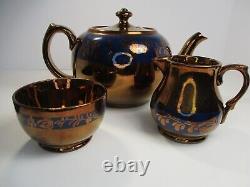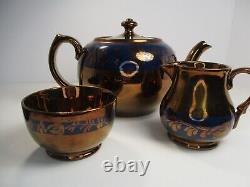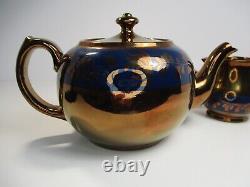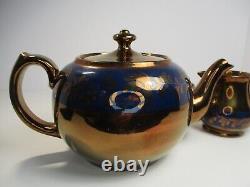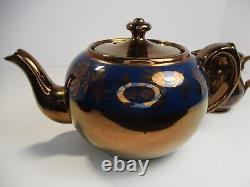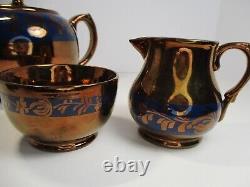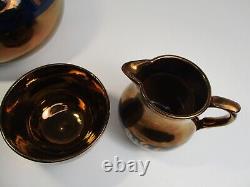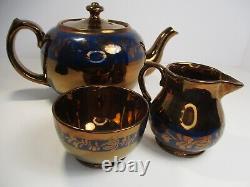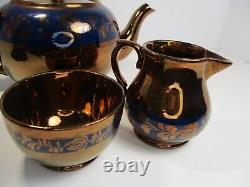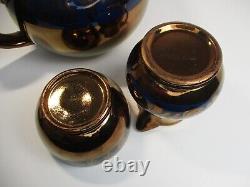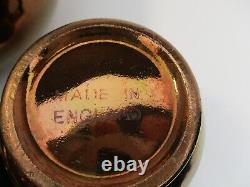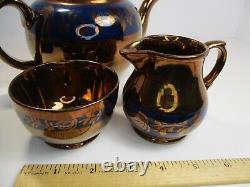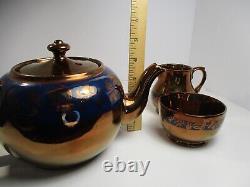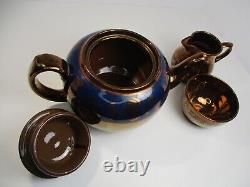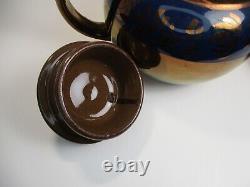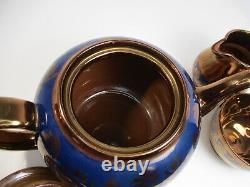 ANTIQUE VICTORIAN GIBSON CERAMIC COPPER LUSTREWARE TEA POT, SUGAR & CREAMER SET WITH NAVY BLUE ACCENTS, MADE IN ENGLAND. TEA POT MEASURES: 9 INCHES HANDLE TO SPOUT, 4 INCHES HEIGHT, DEPTH 3 INCHES. COVER IS 3 1/4 INCHES IN DIAMETER, UNDER 3 INCHES HEIGHT FROM TOP TO BOTTOM. CREAMER MEASURES: 3 1/4 INCH HEIGHT, 3 3/4 FROM HANDLE TO SPOUT, DEPTH 2 1/2 INCHES. OPEN SUGAR MEASURES:3 1/4 INCHES DIAMETER, 2 INCHES HEIGHT, 1 3/4 INCHES DEPTH.
ALL PIECES ARE IN VERY GOOD CONDITION, NO CHIPS, NO CRACKS, SEE PHOTOS. PROVENANCE: ORIGINAL OWNER FAMILY HEILOOM FOR 4 GENERATIONS. KEPT IN CURIO CABINET, FOR DECORATIVE PURPOSES ONLY.