Antique Japanese Elephant Satsuma Tea Set HP Moriage Porcelain Teapot 6 Cups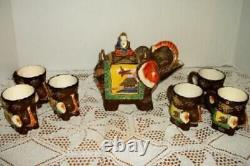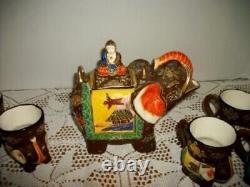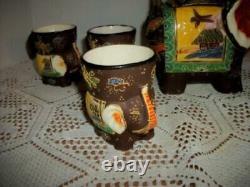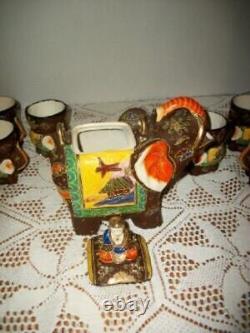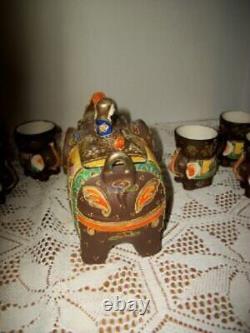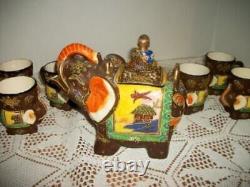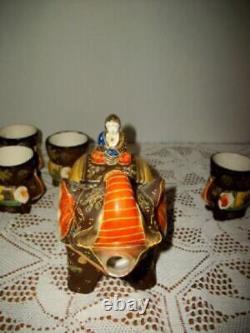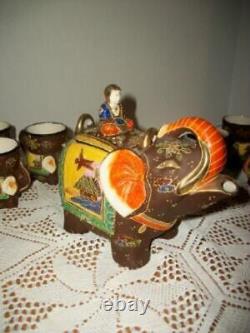 Antique Japanese Satsuma Elephant Tea Set HP Moriage Porcelain 1920s 8 x 4 x 7 Inches Tall 6 Elephant Cups 3 1/4 Inches Tall 4 3/4 Handle to Trunk. Very Detailed Hand Painting Features a Mahout Rider On Lid.
No Chips or Cracks Found. If There are Any They are Insignificant 1920s 100 Years Old. Marked Japan Raised on The White Bottom May Have Had a Wicker Handle at One Point But The Consignor said They Never Had it. I Do My Best Always. Due to The Nature of Our Business We Do Not Have Best Offer on all of Our Listings.
We Have Had Offers for 20% to 70% Off. We Simply Cannot Do That. Items are Placed On Sale at Pre Determined Amounts Periodically. A Very Frequently Asked Question????
We Box Well and Do Not Skimp on Packing Material. Txzj pxzj1967 txzj-11 txzj71 txzj115.