13 Pc. Pottery Set 6 Cups, 1 Tray, 2 Canisters, 1 Sugar Bowl, 1 Teapot, 2 Vases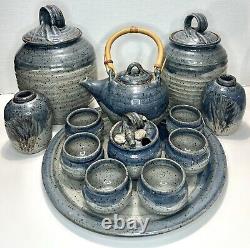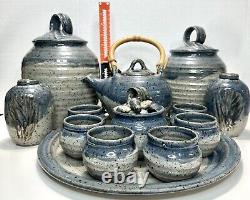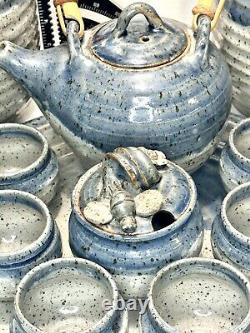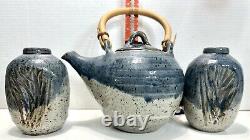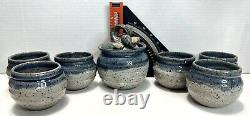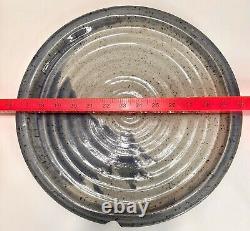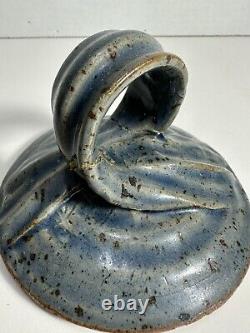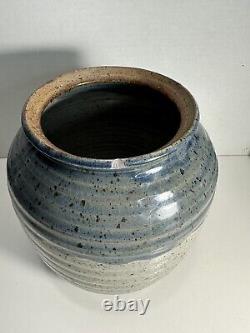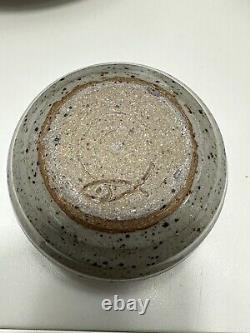 Six small cups, 2 large canisters, a tray, teapot, sugar bowl, and 2 vases all done in gray and blue colors with brown speckles all over. The sugar bowl has a fat moth or butterfly on the lid along with a hole in the lid for a spoon. The teapot's handle is made if wood.
I have searched the web for the fish symbol makers mark and have had no luck finding it. I'm reasonably sure that as well made as this set is whoever the potter is they do this for a living. If you recognize the mark please send a message. I would be very interested to know.